New Patients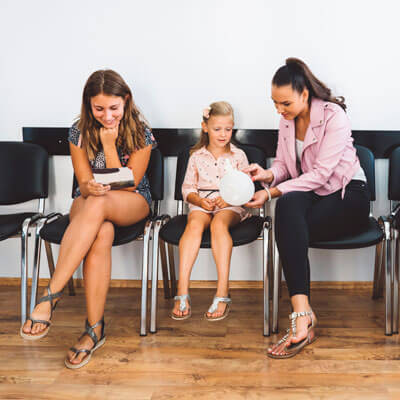 Welcome to Kellams Health Center! As a one-woman show, Dr. Kellams will greet you when you arrive and make you feel right at home. "If I'm on the phone, I always smile and wave. Patients get acknowledged immediately," she said.
Soothing classical music will be playing in the background, setting the stage for a relaxing experience.
How to Prepare for Your First Appointment
If you have current X-rays, please bring those with you. Wear comfortable clothes as you will have various tests performed.
Getting Started
Dr. Kellams will ask you what's brought you in and what may be missing in your life. She'll also ask you what your goals are and discuss how you can attain them. The following tests will be given to provide Dr. Kellams with an overall picture of what's going on with your health:
Neurological
Musculoskeletal
Blood pressure
Heart sound recorder
Please allow about an hour for your first appointment.
Will I Get Adjusted on the First Visit?
It depends on what's happening with your health. Dr. Kellams has many patients who come in to see her as a last resort. For those who are in considerable pain, she will adjust them on the first day; then she can see how they respond and whether they're going to make progress or not.
Making Your Care Accessible
Once Dr. Kellams determines the best care plan to meet your needs, she'll let you know how many visits you'll require and how much your care will cost. If you'd like to finance the entire amount, she offers CareCredit. In-house financing plans are also available.
I will do whatever it takes to get patients happy and healthy.
– Dr. Kellams
Do I Have to Go for Life?
There's a common misconception that once you start seeing a chiropractor, you'll have to go for the rest of your life. While getting regular chiropractic care can help allow you to maintain optimal health, you will not be required to commit to any long-term care plans here. Dr. Kellams will let you know what you need and how she plans to help you achieve your goals.
Contact Kellams Health Center to schedule an appointment!
CONTACT US »
---
New Patients | (970) 672-8595