About Kellams Health Center
From Law to Chiropractic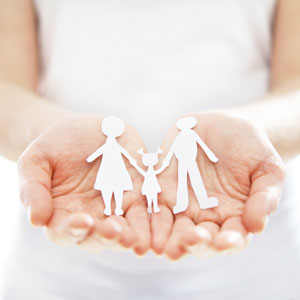 After working in law for some time, Dr. Jinger Kellams wanted to go to bed at night feeling good about what she did all day. "I didn't think that I was helping anybody or making a difference in the world. And so I quit my job. One day, my chiropractor said, 'Why don't you become a chiropractor?' And I said, well, why not reinvent myself?" She did and enrolled at Life University in Marietta, Georgia, and opened Kellams Health Center in 2000.
No Bones About It
Dr. Kellams didn't want to have a "rack and crack" practice but instead offer gentle and effective chiropractic care. "Everybody thinks we're all 'crackers,' but chiropractic really doesn't much care about bones. What we care about is the nervous system, because that's what controls the body." For Dr. Kellams, her goal is to provide chiropractic to allow the body to heal itself.
The Practice Mission
To help all of Colorado get back to living their lives without surgery or drugs.
Care You Can Trust
Dr. Kellams is committed to being transparent and truthful with patients. If she feels she can help you, she'll let you know. If Dr. Kellams believes that you'd benefit from seeing someone else, she'll direct you there. She never wants to waste anybody's time or money.
MEET DR. JINGER KELLAMS »
Some Patient Success Stories
Every day, we are privileged to see many remarkable cases of patients getting better. Here are two particularly memorable ones:
One of Dr. Kellams' patients is a young man with severe MS. His friend encouraged him to come to the practice. The patient came in, Dr. Kellams adjusted him, provided cold laser treatment and called him the next day. He told her that he felt great. This patient still comes in to see her when his MS flares up.
An 11-year-old girl, who had experienced migraines every day since she was 5, came in for care. She was on multiple medications. Dr. Kellams adjusted her for about two weeks and she no longer had migraines.
Schedule an Appointment
Could you be our next success story? Contact our Fort Collins chiropractic care center to book a same-day appointment!
---
About Kellams Health Center | (970) 672-8595